Blogging is an interesting past time and I like it very much. It's also very good for my English. This is why it is hard to realise that this summer I cannot blog as frequently as I would like.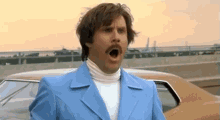 I will still post my writings here as blog posts through the summer. Other kinds of posts will be more limited or none at all.
I'm sorry to the people who have already followed me and expect regular blog posts on all the things mentioned here. "Entschuldigung" – this means "sorry" in German.
I am not stopping the blog, I just will not be able to blog about everyday things as often in the next few months.
I will try to be regular with these kinds of posts in September 2021 when I start school again :D.
For you who are already with me, or for any new readers who may visit, here are all ten previous blog posts from oldest to newest:
Stories Can Be Telling Tales, No Lie
You're About To Meet My Stories For the First Time
Where Are the Burgers I Was Promised Instagram?
To Wattpad or Not To Wattpad, Watt To Do?
What if the Four Horsemen Are Teenage Rebels?
Do I Have to Be Romantic in Stories?
Vampires, Elves, Witches, and Humans, Lust and Fight in Elfin Blood
The next post in particular is perfekt for helping you navigate my site:
What to Expect from My Site and How Best to Navigate It
---
Please be sure to follow using the options in my sidebar, so you don't miss any of my story updates this summer. Danke!